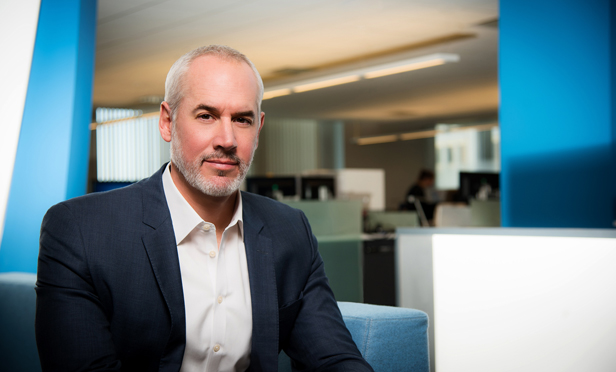 OAK BROOK, IL—Stick to your knitting, says Shane Garrison, EVP and chief operating and chief investment officer at RPAI, especially in the face of bad news coming from the retail front. In this exclusive Q&A, he explains his reasoning for not letting the bad news unravel your nerves–or worse, pull back on your investment thesis.
GlobeSt.com: The bad news from the retail sector is not stopping, Shane. So how much of this news is exaggeration?
SHANE GARRISON: We clearly live in a period of sensationalism, and the overall sentiment around retail is greatly exaggerated and overblown to the downside. One needs to look no deeper than the private markets, where you have individuals and companies who do retail for a living. You're still seeing phenomenal pricing for class-A assets, and even class-B+ assets depending on the market. And you're still seeing great broad-based liquidity for retail assets in general, whether they be triple net, shopping center, mixed-use or what have you.
Between liquidity and the overall occupancy dynamics, we're also seeing significant rental comps, and all this tells you that the fundamentals for the right real estate assets are very much there. But again, it gets watered down by some of the unfortunate headlines.
GlobeSt.com: Do the bad-news reports put too much blame on e-tailing? Isn't retail's problems in large part the result of simply bad management?
GARRISON: That's a great question. But good enough isn't good enough anymore in retail. Yes, some of that attrition is attributable to e-commerce, but more often than not it's stagnant management and brands and concepts that have had their day in the sun. Clearly, there's an evolution of platforms, and the higher responsibility to deliver a more vibrant customer experience has put a lot of these companies out to pasture.
GlobeSt.com: So, as a landlord and developer, how do you respond?
GARRISON: We stick to our knitting. We pound the table on the quality of the centers and back it up with hard data, whether it's sales, rental comps, merchandising examples or all of the above. I was reading some data last night and the terminology interjected in the headlines such as "combatting bankruptcies" or "combatting vacancy" is interesting. We see these as opportunity.
When you look at the rental comps and occupancy of the porfolio, as of this past March, we're 95.3% in the same-store portfolio, so we're very much in a position to drive rent, and we don't feel like we're chasing occupancy.
The truth is that the weaker assets will continue to fade into the sunset and those sites may become something other than retail, which long-term should make the best assets even better.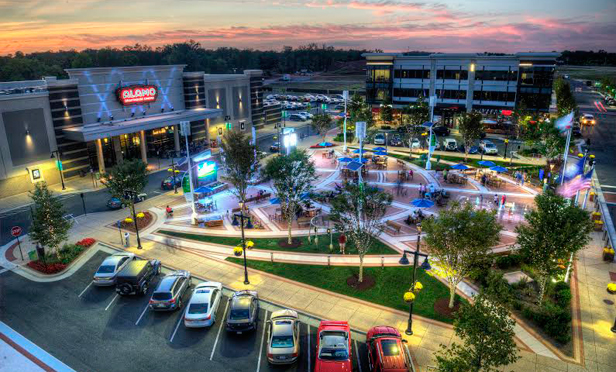 GlobeSt.com: Do you find that online category killers–the Amazon's of the world–are impacting sales at your centers?
GARRISON: It depends on the center, and you're going to hear that more and more as time goes on. First, it's important to know that few retailers are pure e-tailers. The large majority view the ultimate sale as one channel, so there's certainly an e-tail component, but more important is the brick-and-mortar side for multiple reasons, the most important of which is brand awareness and distribution.
But to your point, sales have been impacted somewhat in those centers that are the ultimate commodity, those centers that were built 10 to 20 years ago based on what is clearly an obsolete spacing model. Alternatively, the centers that bring some unique aspect, whether it's merchandising or curation or the underlying real estate, something unique that de-commoditizes the experience, have actually had sales go up. Not unsurprisingly, those centers were more entertainment- and convenience oriented
GlobeSt.com: Which ties into something you've said numerous times in our chats over the years, Shane. Explain your philosophy of leading with real estate rather than retail.
GARRISON: The investment thesis has to start with the quality of the underlying real estate. There are those that buy only grocery-anchored, seeing grocery as a defensive measure. I'm not saying that's right or wrong, but just that we're not in that camp. We buy the real estate and focus on densification over time. We continue to believe that retail will become increasingly dynamic and that site selection will become even more specialized in the long run and accordingly, believe that this is the recipe to drive value in this space.
GlobeSt.com: Which brings us to the live/work/play feeder environment for successful retail…
GARRISON: From a segment standpoint, we're 30% mixed-use now, and all of our current and planned re-development is mixed-use. We clearly embrace that philosophy. It is clear that mixed use environments, driven by irreplaceable real estate, are key to driving value through a convenience approach or experiential and discretionary spending approach. From what we've seen in these environments, you're better off owning and sharing in the growth of the non-retail categories because you're driving the value of those uses via retail as an amenity.
With this mindset, some of these genres and categories within the portfolio have shifted, and that's important. For example, restaurants today are over 15% of our portfolio, and we continue to see consumer spending patterns migrate to support this shift. This metric is indicative of just how far and fast the onus on experiential environments and differentiation have shaped quality portfolios of scale.
GlobeSt.com: Of course, the ongoing bad news must have some sort of impact on consumer confidence and so, on retail's performance, no?
GARRISON: It's not ideal for business. Does it impact sentiment? I don't know. Individual outlook is more important than headlines. What people think when they look at their check every other Friday is most important when we think about retail. It's hard to predict how the retailer bankruptcies may impact consumer confidence. My gut tells me it doesn't really.