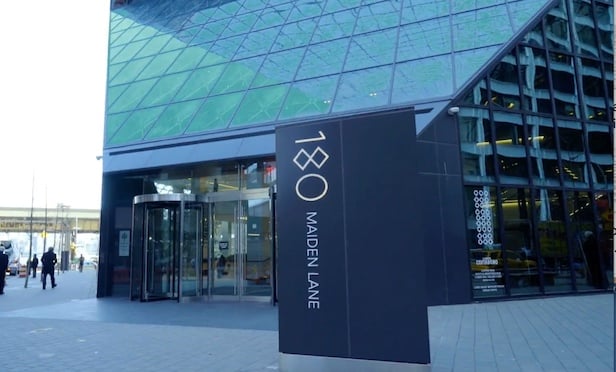 NEW YORK CITY—MHP Real Estate Services, a New York City-based real estate investment, management and brokerage firm, and Banyan Street Capital, a Miami, FL-based real estate investment and management firm, have formed a commercial real estate joint venture. Their combined owned and managed assets comprise more than 15 million square feet in the eastern region of the US, with an aggregate value in excess of $3 billion.
Each firm will maintain their teams of professionals. MHP and Banyan Street will continue to operate with their respective brand names. However, they will work together across Banyan Street's Miami, Atlanta and Boston offices and MHP's New York City office. The combined firms will expand Banyan Street's East Coast presence and provide broader capabilities and resources.
Norman Sturner will assume a position as chairman of MHP, and David Sturner will be MHP's president and CEO.
Founded in 1972, and formerly called Murray Hill Properties, MHP provides brokerage, acquisition and disposition, project management and asset management services. Some of its strategic partnerships include The Carlyle Group, Jamestown Properties, ING Realty, GE Capital, Westbrook Partner and Credit Suisse, according to Bloomberg.
Last month with its partner, the financially troubled Chinese conglomerate HNA Group, MHP sold its office building at 1180 Avenue of the Americas for $305 million to Northwood Investors. This was the fifth largest transaction in 2018 Q1, according to CommercialCafe.
Another one of MHP's high profile deals in New York City was its 2015 acquisition with Clarion Partners of 180 Maiden Lane as reported in GlobeSt.com. SL Green with the Moinian Group sold the 41-story, glass office tower that was constructed in 1984 for $470 million, according to Real Capital Analytics. The building subsequently underwent significant renovations.
Founded in 2012, Banyan Street specializes in both equity and debt investments throughout the Mid-Atlantic and the Northeast. In November 2017, GlobeSt.com reported on Banyan Street's purchase of 9350 Financial Centre from Delma Properties in Miami for $33 million.
"The union of MHP and Banyan Street has been in the works for some time. With MHP's portfolio at 90% occupancy and Banyan Street's desire to add the metro New York City real estate market to its East Coast portfolio, the alliance simply made sense," says Norman Sturner.
Rudy Touzet, CEO of Banyan Street, says the joint venture will continue to seek to add value and deliver high risk-adjusted returns for its partners and investors.