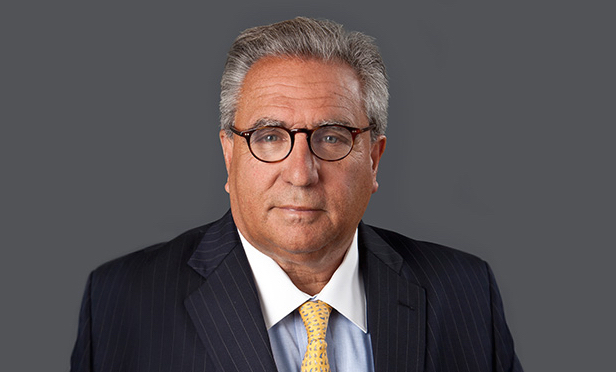 NEW YORK CITY—South Korean capital remains one of the most sought after sources of funding for US commercial real estate. Although cross-border real estate investments have been coming from Korea for the last 25 years, attorneys at Mayer Brown say there has been "off the charts activity" in the last two or three years. The law firm handled 24 Korean real estate financing deals in 2017, and has 11 deals already underway this year.
"Last year, Korean capital focused on debt deals, senior loan, B-note and mezzanine deals, and selective equity deals," Mayer Brown real estate partner Kwon Lee tells GlobeSt.com. "Such trends will continue in 2018 according to industry experts we spoke with."
Robert G. Koen, who heads Mayer Brown's New York real estate practice, answers one question he constantly gets asked about Korean investors. "In certain debt areas, like mezzanine financing, timing and execution have been extremely good. They typically don't do development but that might change."
Koen says Korean senior and mezz lending is generally not above 65% loan-to-value. He emphasizes acquisitions have been on high quality assets, on headquarters with higher credit tenants. Deal sizes seem to range from $50 million to $300 million on debt transactions and $100 million to $400 million on acquisitions.
Korean investors are major players on the global real estate front.
In 2014, Reuters reported South Korea's National Pension Service, the world's fourth largest pension fund, made $870 million from the sale of HSBC's London headquarters to Qatar Investment Authority. Last year, DreamWorks' Glendale, CA campus was sold to South Korean investors for $290 million.
Kyobo Life Insurance Co. Ltd. and other South Korean institutions invested $87 million in mezzanine debt for an Amazon-occupied office building in Seattle in 2015.
In the Big Apple, the Korean Teachers' Credit Union made headlines in 2015 buying a minority stake in Edward Minskoff's 51 Astor Place. In 2016, the Korea Post investment fund acquired a 49% interest in a building leased by Amazon at 7 W. 34th St.
Koen says to work with Korean inbound capital, real estate professionals need to understand how capital is structured and how Korean investment committees operate.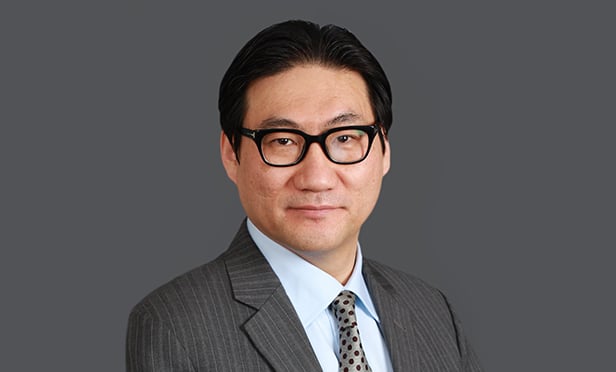 Lee explains the three sources of capital from Korea:
(1) Sovereign funds – The National Pension Service of Korea reportedly has $585 billion where approximately 15% is allocated to alternative investments. NPS and the Korea Investment Corporation work with leading US-based investors and asset management companies. They partner to invest in equity transactions, such as acquisitions of commercial, multifamily and other types of income producing assets.
(2) K trusts – This structure is a trust, which asset management companies are licensed to manage, pursuant to the Capital Markets Act. The Financial Supervisory Services, South Korea's financial regulator comparable to the SEC in the US, supervises these companies. Lee notes that regulations involving K trusts recently have been substantively relaxed with a fast growing number of Korean companies being incorporated and licensed to invest through the K trusts.
"A substantial number of investments overseas from Korea are being made through this structure," says Lee. "You need to understand this structure to successfully implement and work with Korean real estate investors."
Industry experts say there are approximately 100 asset management companies with about 20 active players investing in real estate. Mayer Brown represents a substantial number of these players, according to Lee.
(3) REITs – Licensed asset management companies have also now been allowed to use the K trust structure to invest in overseas real estate.
Unlike with China, CFIUS has not been an issue with South Korea, which is seen very differently.
But when Koreans make an investment, they go through an investment committee. The Mayer Brown attorneys say the process is a rather well-oiled machine. Their teams come to the US and look at the assets. Due diligence must be performed, and the documents including legal paperwork must be translated into Korean and reviewed according to timelines.
The Mortgage Bankers Association of New York and Mayer Brown are jointly hosting an education breakfast, where Koen will moderate a panel titled "Korean Capital Investment into US Real Estate" at Mayer Brown's offices, located at 1221 Avenue of the Americas. The session will be on Tuesday, March 13 from 7:45 a.m. to 10:30 a.m. Lee along with Mayer Brown partner David Stewart, Jin Kim, managing director of BridgeRock Capital and Thomas Yoo, CIO and US head of Hangang Asset Management will serve as panelists.
They'll provide additional information on inbound Korean investments, including addressing specific deals and expectations about yields.