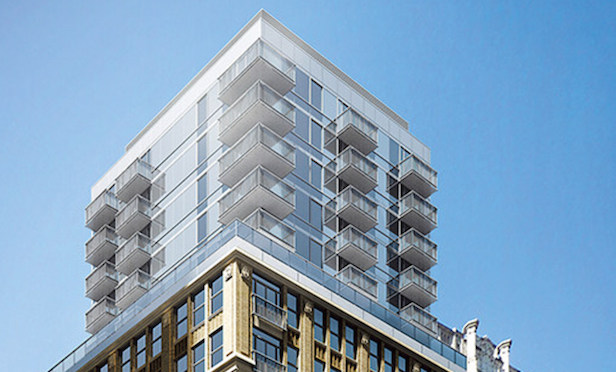 NEW YORK CITY—The Mondrian Park Avenue hotel opened in October 2017, along with another Mondrian branded hotel in Doha, Qatar, and it recently received a $126.57 million refinancing loan. The hotel is located at 444 Park Ave. South, in Manhattan's NoMad district.
According to Real Capital Analytics, with a joint venture, Moin Development Corp. and SBE Hotels purchased the 83,730 square-foot office building from Salvatore Gaudio in 2011 for $45 million. In August 2012, the owners received $24.9 million in refinancing from Doral Bank, and in July 2015 received another $109 million loan from Fortress.
Holliday Fenoglio Fowler's Evan Pariser and KC Patel represented the sponsor, David Moinian of Moin Development, in placing the floating-rate loan with JPMorgan Chase bank.
The property, originally built as a 15-story office building in 1918, was converted into a Philippe Starck designed 190-room luxury hotel. The hotel conversion included adding five floors, extending the building to 20 stories.
The Mondrian Park Avenue is managed by Journal Hotels and as an affiliate of the SBE brands is advertised through the SBE Morgans Hotel Group.