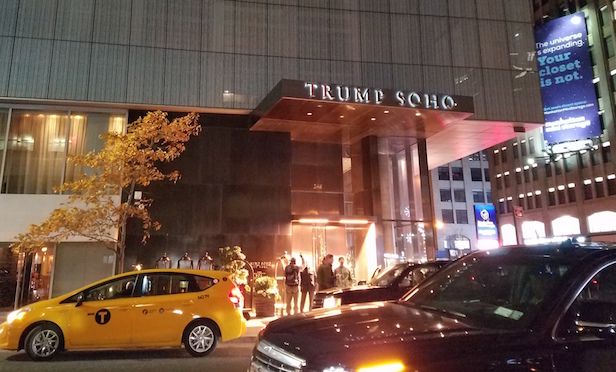 NEW YORK CITY—Amidst reports of sluggish business and Trump-related investigations, the Board of the Trump SoHo Condominium and New York Trump International Hotels Management are parting ways. Trump SoHo experienced declining room prices and the onsite Koi Restaurant closed earlier this summer, citing lack of business. News headlines reported basketball teams and stars including Cleveland Cavaliers' LeBron James refusing to stay there when traveling to New York.
CIM Group, a California-based real estate investment firm, had acquired control of the Trump SoHo property in a 2014 foreclosure auction. The real estate owners paid the Trump Organization to manage the property and to allow use of the Trump name. Last week, the Trump Organization announced a buyout, bringing an end to its management and licensing agreement with the hotel condo by the end of this year.
Trump SoHo's launch was initially announced in 2006 on Donald Trump's reality TV show, "The Apprentice." At the onset, the 46-story, 391 residence property, located at 246 Spring Street, faced strong community oppositions for its size, and location in a commercial and industrial zoned area.
While sold as residential condominium units, Trump SoHo got around the zoning restrictions using a "condo hotel" loophole in which the residents are prohibited from staying for more than 120 days out of the year. However, neighborhood residents have questioned the enforceability of such provision.
During construction, it was discovered that the structure was being built upon an abolitionist church's burial site. This was followed in January 2008, by the horrific accident of a construction worker, falling 42 stories to his death, when a construction site floor collapsed.
Initial financing was arranged by a Russian-born businessman, Felix Sater, with his company Bayrock. It surfaced that in 1998 Sater had been convicted of securities fraud with Russian criminal and New York Mafia ties.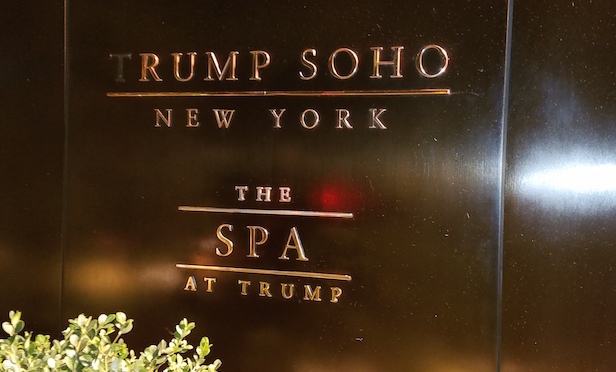 In a collaborative report, ProPublica, The New Yorker and WNYC, published an article that examined the Manhattan District Attorney's Office investigation of Ivanka Trump and Donald Trump, Jr., which began in 2010. The Trumps allegedly inflated the figures of the numbers of condo units sold at Trump SoHo, misleading potential buyers.
The report suggested donations to the District Attorney Cyrus Vance Jr. by Donald Trump's personal attorney, Marc Kasowitz, influenced the decision to drop the case against Trump's children. Although Vance returned Kasowitz's original $25,000 campaign contribution, Kasowitz later with others donated $50,000 to Vance.
Vance denied the contributions influenced his office's handling of this case, and following the collaborative investigation, four years later, Vance has said he plans to return the second contribution, as well.
Buyers of the Trump SoHo units filed a civil lawsuit which they settled in 2011. The plaintiffs received 90% of their deposits and attorneys fees. But as part of their settlement, they agreed not to cooperate with prosecutors, unless subpoenaed, according to the joint report.
As another possible incentive for disassociation, multiple publications including Bloomberg and Vanity Fair, note that special prosecutor Robert Mueller is looking at Sater and Bayrock, as part of the probe of Russian influence in the US elections.
Finally, Trump SoHo had also been part of a lawsuit filed by other hotels and restaurants, and a public watchdog group, alleging President Trump has violated the Constitution's emoluments clause. This law prohibits those holding office from accepting payments from foreign governments. The plaintiffs claim this would include paying to stay at hotels, where the president stands to profit.
Reuters reports that Trump's lawyers say the Trump Organization's ending its relationship with Trump SoHo supports dismissal of the emoluments lawsuit. However, the Trump Organization continues to develop other properties such as its lease of the Old Post Office Building at 1100 Pennsylvania Avenue, which was converted to Trump International Hotel, Washington, DC.