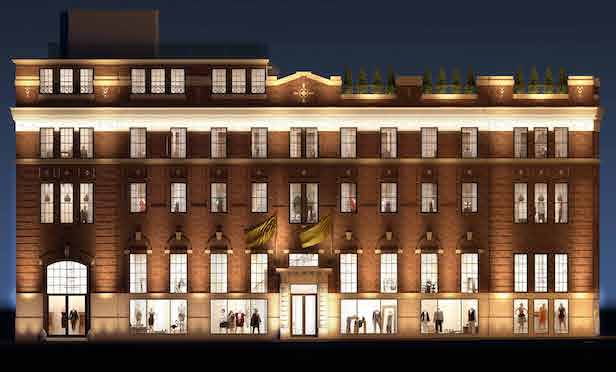 NEW YORK CITY—Showfields, a company billing itself as a new commercial concept of direct-to-consumer retail outlet, has signed a 15-year, $3.2 million NNN lease to occupy the entire five-floor building at 11 Bond Street, owned and managed by RFR.
The property is located at the corner of Bond and Lafayette streets in the NoHo neighborhood.
Jordan S. Claffey, EVP of RFR Realty and head of retail, represented the landlord, along with a team led by Sinvin Real Estate's Christopher Owles. Brandon Singer of Cushman & Wakefield represented Showfields.
"In a rapidly evolving retail landscape, RFR is at the forefront working with new and emerging concepts in New York and across its portfolio," says Claffey. "The dynamic NoHo neighborhood in particular is home to extraordinary fashion and fitness concepts, eateries and residential developments, including KITH, Lafayette restaurant and the Ian Schrager 40 Bond condominiums, all of which are located at RFR properties."
"This new concept is set to break the mold of the traditional retail market in one of NoHo's most desirable locations," says Singer.
The company website currently markets Showfields only using sign-up fields and the sparse language: "We play host to the world's most innovative brands." It notes the date by 11 Bond St. as November 2018.