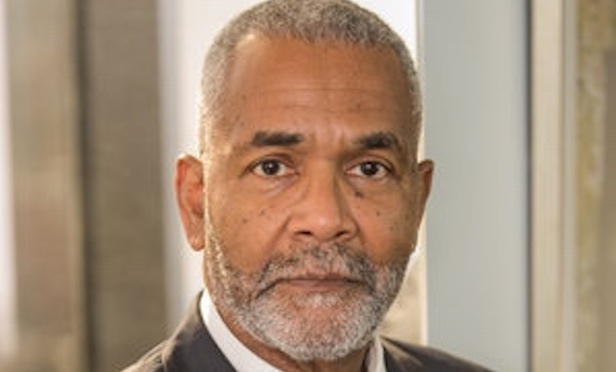 NEW YORK CITY—Kenneth J. Knuckles, the president and CEO of the Upper Manhattan Empowerment Zone, will resign in June to begin his retirement. The board of directors is currently conducting a national search to fill the position before the end of the spring.
The economic development organization focuses on job creation, strategic investments, corporate partnerships, small business assistance and cultural programs throughout Harlem, Washington Heights and Inwood.
UMEZ has provided $87 million in loans for real estate projects, $57 million in tax-exempt bonds for developments and $98 million in grants focused on arts, culture and workforce development. The organization also reports that it has leveraged over $1.1 billion of private capital investments creating nearly 10,000 direct jobs thus far. In 2017, UMEZ became a recognized community development financial institution.
"It has been an honor to serve as Upper Manhattan Empowerment Zone's president and CEO for 15 remarkable years," says Knuckles. "Helping grow the number of jobs and enhancing cultural and economic developments in these communities has been an astounding experience."
While in office, Knuckles worked with the UMEZ board to provide a $15 million loan to East River Plaza, the first of its kind big box retail complex in East Harlem. This resulted in the creation of over 1,000 jobs, a $5 million loan for the retail renovation of the George Washington Bridge Bus Terminal, and expanded retail investment with more that $12 million in small business lending.
Knuckles is credited with helping to catalyze the growth of the tourism industry with more than $45 million in grants from the UMEZ Cultural Industry Fund given to arts organizations including The Apollo Theatre, Studio Museum in Harlem, El Museo del Barrio, Harlem Stage, Northern Manhattan Arts Alliance and the Dance Theatre of Harlem.
His impact with UMEZ is visible by looking at Harlem's economic expansion over the past decade, according to Joseph J. Johnson III, UMEZ board chairman and SVP, Goldman Sachs & Co. "Ken has been faithful to the mission and charge of UMEZ in not only helping revitalize the communities of Upper Manhattan by growing small businesses, but he has also helped to strengthen vital and longstanding cultural institutions with funding and technical support that allow these organizations to continue enriching the community and New York City as a whole," says Johnson.
UMEZ was designated as an urban empowerment zone under federal legislation authored by congressman Charles B. Rangel and signed into law by President Bill Clinton in 1994. The empowerment zone's borders were created to assist the residents that had the highest concentration of poverty according to the 1990 census.
Knuckles received his BS degree in architecture from the University of Michigan and JD from Howard University School of Law. He continues to serve on the New York City Planning Commission, where he was appointed vice chairman by Mayor Michael Bloomberg in February 2002. Prior to UMEZ, Knuckles worked at Columbia University as VP of support services. From 1990 through 1993, during the David N. Dinkins mayoral administration, Knuckles was commissioner of the New York City Department of General Services. From 1987 through 1990, he served as deputy Bronx borough president.