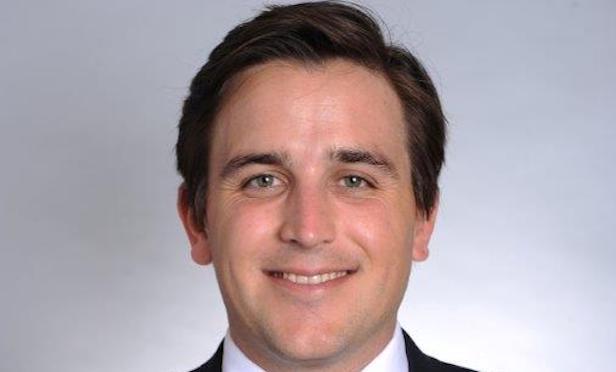 NEW YORK CITY—Savills Studley's CIO and head of client technologies Patrick McGrath received his MBA in finance and real estate from the Wharton School of the University of Pennsylvania. He has a broker's background, working at Savills since 2002 in various positions including as a managing director and heading cross border transactions in the Americas region.
GlobeSt.com: At Savills Studley, how are you infusing the company's business with technology?
Patrick McGrath: I've been front and center in developing customer-facing technology. We definitely see the importance of understanding the emerging technologies landscape in what could potentially be critical in terms of a strategic advantage as well as disruption.
My team is working with R&D, deploying support and technical resources, recruiting next-generation brokers, consultants, data scientists and technologists, and enabling digital content across the relevant and changing channels. In the world's most competitive real estate market, we provide technology that increases the abilities of our people to better execute on complicated global real estate consulting and brokerage assignments.
GlobeSt.com: What's an example of how your technology helps people with their jobs?
McGrath: Our clients are tasked with taking PDFs, amendments and leases across thousands of locations, parsing that information for critical dates. Landlords run rate expenses because rents escalate and there are stated rents across different time periods in each one of those documents. They have to put the information into a database and organize or visualize that database to understand their priorities. Big corporations go through this process every single day.
By leveraging artificial intelligence, a smart data model and optical character recognition, that process has been reduced. A project that required one person spending six months now requires potentially one person finishing it in several hours.
GlobesSt.com: Savills Studley won the 2017 CoreNet Global Innovators Award for a product that you and your team developed, called Knowledge3 (pronounced "knowledge cubed.") Can you describe what this platform is and how it works?
McGrath: I call Knowledge3 an example of app-lification of the world. One tool takes unstructured data and turns it into structured data. The second tool takes this structured data and visualizes it, organizing it in a way that enables cutting across and manipulating the information. We then reach the third component, the ability to create "mash-ups" or apps that perform certain functions.
We deploy those apps through a web-based portal. As end users, our clients have the ability to select the apps they would like to open and access rich, meaningful information. It's similar to how clients get an iOS system on their phones. The clients interface with the front-faced apps. But the backend system remains connected, so they can still see the original source documents from where the data came.
GlobeSt.com: Although there are multiple apps, what's an example of one of the most popular ones?
McGrath: The Landlord-Tenant Favorability app has a proprietary scoring algorithm for geographic markets. Using key metrics, it ranks the markets showing which sit as landlord favorable, trending towards landlord favorable, tenant favorable or trending towards tenant favorable. It pulls research data from several sources, such as our broker compensation dataset or our partner CompStak's data. The frontend tool shows spacial mapping and a crisp, color-coded assessment of each market. With a lease expiring or a building to sell, clients can quickly understand location information in their favor.
GlobeSt.com: You also referred to content you are delivering across the popular social media channels. How is that a part of technology used for driving business opportunities?
McGrath: People are on their phones all day long. What kind of content are we delivering across Facebook, LinkedIn and Instagram? With our clients on social media channels we can understand what their needs are. Maybe there is a story that interests a client, who then clicks on it.
That information needs to go into a relationship management system and feed back to a broker. This person can then reach out to the client on a different channel, texting on WhatsApp, WeChat or on the phone. Maybe this client has a contact on LinkedIn that has a relationship with our Asia business.
This type of omni channel presence for anybody in sales is mission critical. That's where everything is headed. If you are not putting the right resources in it, you're going to be left behind.