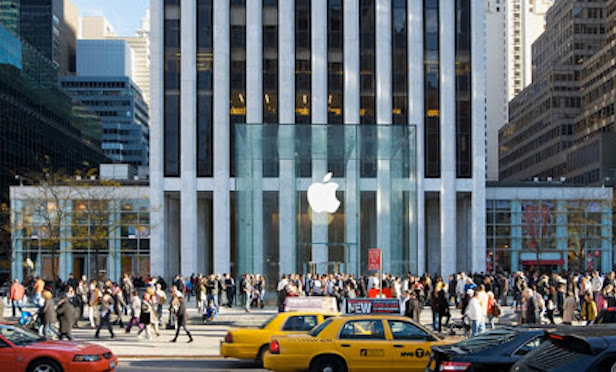 NEW YORK CITY—Icahn Enterprises's majority-owned subsidiary, Tropicana Entertainment, signed an agreement to sell Tropicana's real estate to Gaming and Leisure Properties and to merge its gaming and hotel operations into Eldorado Resorts for approximately $1.85 billion.
"Icahn Enterprises first acquired an interest in Tropicana in 2008. Tropicana was bankrupt and desperately needed new leadership," says Carl C. Icahn, chairman of Icahn Enterprises. He says with Tropicana's CEO and president Tony Rodio, the company "turned Tropicana into a great casino company that today owns seven casinos."
Rodio praised management as well as Tropicana employees for their work in taking Tropicana from bankruptcy. "This tremendous financial turnaround would not have been possible without it. Through their commitment and investment, Tropicana was able to create hundreds of construction jobs and employs thousands more employees today than it employed in 2010," says Rodio.
The transaction does not include Tropicana's Aruba assets, which will be disposed of as a condition to closing. The approximately $1.85 billion sale price will be increased by the amount of the net proceeds received from the Aruba disposition adjusted to pay corporate level taxes.
The transaction is expected to close in the second half of 2018, subject to required gaming approvals and the waiting period under antitrust laws. However, the transaction is not subject to any financing conditions.
Based in Las Vegas, NV, Tropicana owns and operates eight casinos and resorts in IN, LA, MI, NV, MO, NJ and Aruba. This includes approximately 5,526 hotel rooms, 8,075 slot positions and 277 table games.
Icahn's casino financing gained widespread attention with the Trump Taj Mahal in Atlantic City, NJ. In 1990, Donald Trump started building the casino at the cost of $1 billion. Subsequently, it had filed for bankruptcy, and Icahn and Tropicana took over the Taj Mahal in 2016. However, due to financial problems and labor disputes, Icahn shut down the casino in October 2016. He later sold the property to Hard Rock International for $50 million, according to Fortune magazine.
Icahn bought the Fontainebleu resort in Las Vegas, NV out of bankruptcy in February 2010 for $148 million. In 2017, he sold it to developer Steven Witkoff for $600 million.
In February 2018, the Associated Press reported 10 years ago under former owners, Columbia Sussex, the Tropicana casino in Atlantic City, NJ, was on the verge of collapse. There were filthy building conditions, insect infestations, layoffs of hundreds of employees and the loss of its casino license. In March 2010, Icahn bought the casino out of bankruptcy. The AP reports Tropicana Entertainment invested $200 million in upgrades and in 2017, the Tropicana ranked second among Atlantic City's seven casinos with $390 million in total gambling revenue.
Gaming and Leisure Properties is a publicly-traded REIT focused on casino properties and is based in Wyomissing, PA. Headquartered in Reno, NV, Eldorado Resorts is a casino entertainment company that owns and operates 20 properties in CO, FL, IA, LA, MI, MO, NV, OH, PA and WV.