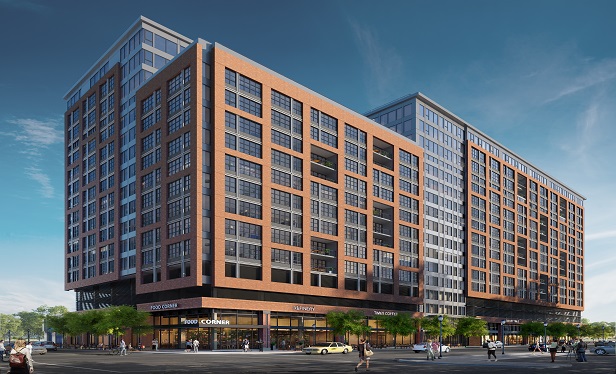 NEWS & NOTABLES
BETHESDA, MD–Capital One announced that Drew Ades has joined its Multifamily Finance team as Senior Vice President and National Head of Originations for the bank's small balance lending and FHA platforms. Ades joins from Triple Line Strategies, a boutique consulting firm that he founded in 2016. Prior to that, from 2011 to 2016, he was founding president and CEO of the Housing Partnership Equity Trust.
DEAL TRACKER
ALEXANDRIA, VA–Perseus TDC and Four Points LLC have begun construction on the conversion of 200 Stovall St., in Hoffman Town Center. ELV Associates, a Boston-based investment manager with a local DC office, is the majority equity partner. When completed, 200 Stovall will be a mixed-use project consisting of 520 apartment units and 25,000 square feet of ground-floor retail space. Cooper Carry, which is based in Atlanta but has offices in Alexandria, is the project architect, and Balfour Beatty is the general contractor.
CHARLOTTE, NC–Providence has sold its interest in a 14-property, 3,451-unit multifamily joint venture portfolio located throughout the Carolinas, Alabama, Georgia and Kentucky. Providence earned over a 39% internal rate of return on its investment, not including investment management performance fees.