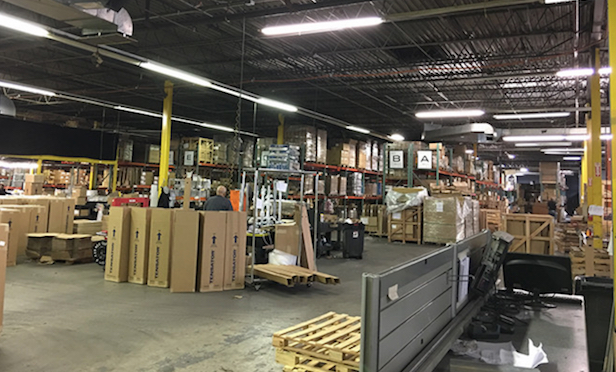 BAY SHORE, NY—The Blumenfeld Development Group has acquired an 80,000-square-foot-industrial building here and has signed a lease extension with the property's sole tenant.
The Syosset-NY-based real estate development firm purchased the property at 260 Spur Drive Road for $6.15 million. The company also reports it has signed a lease extension with Tensator, which operates its North American headquarters operations out of the Suffolk County property. The lease, which expired in February 2018, was extended for 10 years.
BDG partnered with The Hampshire Companies of Morrisstown, NJ on the purchase and lease extension transactions with Tensator. Kyle Burkhart of Cushman and Wakefield represented queue management consulting firm Tensator, while Jason Miller and Jeffrey Schwartzberg of Premier Commercial Real Estate represented the seller in the transaction.
"We are focused on expanding our diverse portfolio of holdings especially in the industrial markets as demand continues to outpace supply and this transaction proves our commitment to the New York market," says Brad Blumenfeld, VP, Blumenfeld Development Group. He adds that the firm plans to continue to increase its industrial portfolio.
In 2016, Blumenfeld acquired 1516 Motor Parkway in Hauppauge, a single-story 140,000-square-foot warehouse/distribution facility. Blumenfeld purchased the property from Rechler Equity Partners for $12.6 million and signed a lease with Entourage Commerce for the entire building, according to a report in Long Island Business News